St. Joseph's Catholic Church
We remain faithful to the "old ways"—the Church's doctrine and worship, tried and true, unchanged and unchangeable.
READ MORE
Dear Parishioners
As the threat from the COVID 19 pandemic has diminished in Southeast Michigan, public Masses will again be offered at St. Joseph's, including our regular Sunday Masses. Our area of the state remains a danger zone so precautions must be observed. Those who are sick or think they may have COVID 19 must not come to church until they have recovered.
The elderly with pre-existing conditions are not under any obligation to attend Mass until this dangerous pandemic passes and encouraged to watch the livestreamed or DVD Masses Governor Whitmer dispensed a place of worship from the penalties listed in her Executive Orders 2020-11 and 2020-42 #13. On May 7, 2020, USA Today had an article where the U.S. Department of Justice and the Attorney General sided with churches in Mississippi and Virginia regarding having public services. Public safety guidelines must be observed. Even though conditions are not perfect, we are fortunate to have public Masses offered again.
With my prayers and blessing, Fr.
Francisco Radecki, CHRI
Contact Us
Mass Schedule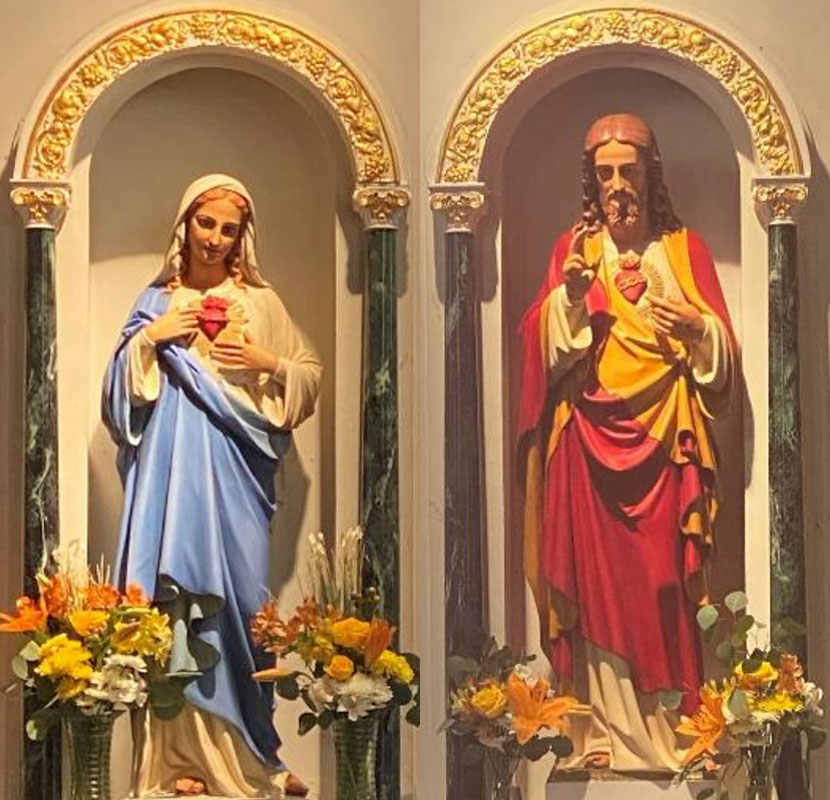 Fifth Sunday after Pentecost July 5 7:30 am - 9:30 am - 11:45 am
Monday July 6 Feria 8:00 am
Tuesday July 7 Ss. Cyril and Methodius 7:00 am
Wednesday July 8 St. Elizabeth of Portugal 7:00 am
Thursday July 9 St. Maria Goretti 7:00 am
Friday July 10 Seven Holy Brothers 7:00 am
Saturday July 11 Our Lady on Saturday 8:00 am
Sixth Sunday after Pentecost July 12 7:30 am - 9:30 am - 11:45 am